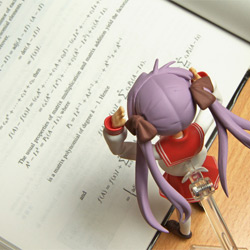 How many times has someone come to you and asked, "Can you make me a video?" or "Can you help me create this email newsletter?" or "We need a website, can you do this?"
What do these requests have in common? In each instance, the requestor is leading with the solution, rather than articulating the problem.
You might ask, why a video? What are you trying to communicate, and to whom? Is a video the best content type to support your message? Is this already being communicated elsewhere and is there room for improvement? Do we even have the time and resources for a video?
More often than not, content strategy is less about implementing solutions and more about identifying problems. Sometimes, this means working with the requestor to peel back the request to understand the real need or problem.
This is easier said than done.
Making Things Is Easy—Planning is Hard
When we have problems, we want solutions. If I have a leaky pipe, I want it sealed. If I have a flat tire, I want it patched. If I am hungry, the plumber and AAA technician can wait until I've had some pie.
The person who comes asking for a video or a newsletter has already figured out a solution. But is it the right one? Has the problem been thought out? Think about the web redesign project that gets held up on color choices and page layout options when messaging and findability are the project priorities. As content strategists, our charge is to bring the conversation back to basics: goals and audience, message and medium, time and resources.
This may be a challenge if someone feels like they've already gone through this process. But it's not about us saying, "A video is the wrong approach." It's about acknowledging the common ground — there is a problem in need of a solution, and that solution can only be determined by you and the requestor working together to identify the best course of action.
I recently worked on a project for an office on campus that wanted information they typically mailed to students in a printed packet made available on their website. A large chunk of this information was contained in an FAQ. They sent me links to FAQ pages from similar offices at other universities, as guidance for how I might translate this paper FAQ to the web.
But I had a feeling that the solution lay elsewhere. In talking to this group, I learned that findability and user comprehension were both top priorities. I spoke to them about the key information they wanted people to find on their site and why it was important.
From there, I conducted a content audit while my colleague did some baseline usability testing with current students, to see how well they could locate this information on the existing website. Both the audit and the testing indicated that their website could do a better job of organizing and communicating this key information.
I also mapped out all of the content in the printed materials to the existing website, learning along the way where the information was duplicated, where the printed materials contained information absent from the website, and where some information was contradictory.
Out of that process, we revised the information architecture and almost all of the content on the website — with nary an FAQ to be found.
Problem-Solve Content Requests
When you go through the process of investigating requests to identify the real need, you may discover the solution has little or nothing to do with content. It may not be that the requestor simply needs revised web content instead of a video, but rather that there is a broken process for how content is planned and created — or people lack proper training for their role in the web publishing process.
Or the issue may be political — a manager doesn't support a particular process because he doesn't see the value, or a staff member won't assume a certain critical role because it's not in her job description.
As content strategists, we need to be advocates not only for content, but for the people who make content happen. In some cases, the task might not be a video, but a conversation with a director to influence an improved process, or backing up a staff member's argument for doing work a certain way.
Or, the task may be connecting two people who don't know each other, but you know that they can help solve each other's problems. The people work of content strategy can be messy, but also highly rewarding.
Sometimes, though, there's only so much we can do. I think of this around the topic of diversity. In my work, I've seen many microsites, brochures, and homepage slides urgently conceived to address concerns about diversity. "We need to communicate to prospective students [or maybe internal audiences] that we are a diverse community!"
Well, one of the first things I would ask is: Are you a diverse community? Are all university functions, from admission to student life to course planning, working to create a truly diverse institution—including less visible components such as sexual orientation and socioeconomic status?
These are important factors, but not always ones we can control or influence. When facing these challenges, the best we can do as content strategists is to keep asking the right questions and champion the value of authentic content. Carefully arranged photo shoots that fill some visual checkboxes only go so far in truly communicating a sense of diversity. We can create content about diversity all day long, but it's not the 'thing' that matters; it's what the thing represents.
Content Strategy as Therapy
The secret to content strategy is that all of your web content problems can be traced back to your mother! Okay, not really. But the problems may lay deeper than one initially thinks.
Close collaboration between a stakeholder and a content professional can yield the most effective and appropriate solutions. And in the instances where the solution is not clear-cut, our role as advocates becomes especially valuable.
How do you manage content requests? How do you work to identify the best course of action?