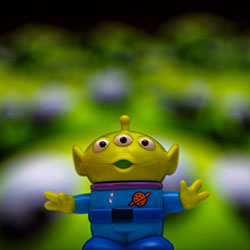 I spend a lot of time in my work cleaning up jargon on college websites, which is why it pains me when I find myself using jargony content strategy terms. Yet, like other specialty web disciplines, content strategy has a number of specific guides, tools and processes to help us get our work done. Designers, developers, UX-ers, we all have them — and we need to be able to communicate the purpose and value of these concepts to other people on our web team.
If you say style guide to a designer, they might think "visual style guide" or "brand identity guidelines." If you say style guide to a copyeditor, they might think "AP Stylebook" or "Chicago Manual of Style." Heck, even within the content strategy field, I hear people use the same term to describe different things.
For everyone on your team to have a shared understanding of content strategy concepts, guides and tools, it helps to define the terms you use to describe the work you do. To jump-start your list, here is a glossary of some content strategy terms I have used for web projects, including some attempts to clarify terms with plain language.
Accessibility
Accessibility is about designing products or experiences for people with disabilities. For content strategy, this means ensuring that web content is optimized for use by people with disabilities. Catering to visual impairments is what most people associate with accessibility on the web, but there are other considerations as well, such as dexterity disabilities and the assistive devices your users actually use.
CMS Page Template
A content management system (CMS) page template is what an author sees when creating or editing a webpage from within the CMS, including available content fields and authoring functionality. CMS page templates help content managers maintain content standards, manage CMS workflow, and enhance the authoring experience.
CMS Workflow
Content management system (CMS) workflow is a segment of content workflow that exists within the website CMS. Content workflow is broader in scope than CMS workflow and includes content planning and post-publishing tasks that happen outside of the CMS.
Content Attributes (i.e., Content and Metadata Elements)
Content attributes are content and metadata elements that make up each content type — including how they relate to each other. For example, a faculty profile content type might include a faculty member's title, academic department, contact info, bio, and headshot (among other attributes). Content elements are visible to the end user; metadata elements are not. (See "Content Model" for more on content attributes and how they are used.)
Content Audit
A website content audit is an inventory and assessment of existing web content. It helps you understand what content you have and if what you have is any good. It also allows you to identify confusing or hard-to-find content, prioritize content problems and determine the scope of work for any content project.
Content Governance Plan
A content governance plan describes content roles and responsibilities, content workflow, the use of content guides and tools, and ongoing training. To ensure your content strategy is sustainable, make content governance part of the planning process on day one.
Content Guides
Content guides provide topical guidelines for content authors and editors. Examples include guidelines on web writing, CMS publishing, SEO copywriting, accessibility, and social media.
Content Matrix
A content matrix documents all the different pieces of content on your website to guide development, design and content strategy. For example, a content matrix might identify all the different types of pages on your website, along with the different types of content on those pages.
Other information might include target audiences, digital assets, metadata elements and communication goals. This information provides a roadmap for programmers, designers and content professionals as they work to develop your website. A content matrix often informs other content tools, such as content models and content templates.
Content Model
A content model is a semantic structure for content that documents the different types of content on your website. The content model contains detailed definitions of each content type's elements and their relationships to each other.
Content Template
Content templates provide prescriptive guidelines for content creators and focus on specific page types or content types. Content templates are like recipes for creating content.
Content Type
A content type is a distinct and reusable "chunk" of content. Unlike a page type, a content type may or may not represent an entire page of content. Examples include faculty profiles, contact forms, event descriptions and blog posts.
Content Workflow
Content workflow describes your content publishing process, including the steps, roles, tasks, tools and schedules involved in making content happen. In other words, content workflow is your content strategy game plan.
Content Worksheet
As part of the editorial process, content worksheets help content creators gather, develop and edit written content for individual webpages — as well as identify related digital assets (PDFs, images, multimedia, etc.) for these pages. Content worksheets might take the form of a Microsoft Word template or a web form, like those used by Gather Content.
Editorial Calendar
An editorial calendar is a schedule of content creation and publication across different content delivery channels. It helps ensure your content is created and published on time and that it tells a consistent and cohesive story across different content delivery channels. In other words, it supports your content strategy game plan, making sure everyone marches to the same beat.
Editorial Style Guide
An editorial style guide describes content standards and requirements to help ensure clear, consistent communication on the web — including word usage, voice and tone attributes, and brand messaging guidelines.
Findability
Beyond search engine optimization (SEO), findability plans for content to be easily found and discovered on your website through external and internal search engines, website navigation menus, on-page content hierarchies, etc. No page on our website should be a dead end. Findability ensures there are always clear next steps and opportunities to discover — not just find — content.
Information Architecture (IA)
An information architecture is a blueprint of your website, identifying webpage hierarchy, site navigation, labeling and functionality. It documents how webpages are organized and how they relate to each other. Like a blueprint for your home, an information architecture describes what is needed to build your website—including necessary content and functionality.
Message Architecture (i.e., Brand Messaging Guidelines)
A message architecture is a hierarchy of communication themes defining the brand qualities you want to reflect on your website through written or visual content. A message architecture may serve to define your brand guidelines or bridge the gap between high-level brand qualities and the content authors create day-to-day.
Metadata
Metadata is a means of describing content, just like the use of categories and tags on the Meet Content blog (this post is categorized under "Governance" with tags "relationship management" and "definitions"). By attributing metadata to content, we can better organize content and make it findable. Although the use of categories and tags to organize and label news content is common on the web, other types of metadata are typically not visible on a website — for example, metadata that defines the webpage author, publication date, and review date.
Page Type
A page type is a page that shares characteristics — such as target audience, communication goals, voice and tone attributes, and purpose — with other pages. For example, an academic department page type, academic degree page type, and news article page type.
Persona
A persona is a representation of a typical website user based off of user research, including identifying user goals, needs and interests. Personas inform web design and content that cater to your intended users and help you plan for a positive website experience.
Readability
Readability is about making content easy to read and understand. In other words, do people get what you're saying? Creating readable content means understanding your audience and their needs and then creating and organizing content to make it easy to scan, read and comprehend. Plain language is a part of it, but there are many other considerations as well.
Success Metrics (i.e., KPIs or Key Performance Indicators)
Success metrics are your benchmarks for measuring content success, helping you understand if your content strategy is working as expected or if you need to make improvements — in other words, they are your content strategy vital signs. Success metrics may include quantitative data such as web analytics and qualitative data such as survey or interview findings.
Taxonomy
Taxonomy is a means of organizing content and refers to the hierarchical relationship of metadata properties to describe a piece of content. For example, to support the search of faculty profiles, you might organize them by 1) "Department," 2) "Area of study" and 3) "Specializations." Each of these categories relates to each other and provides additional context for users learning about the faculty member.
Usability
Usability is about making content easy to use for the people who are using it. Part of this involves making sure content is clear and readable but also that it is easy to navigate and use. Usability is an ongoing consideration and must be reevaluated whenever users' needs change.
Usability testing allows us to observe how people use and interact with our website so that we can design our content and information architecture to cater to those use cases.
User Flow
User flow is a diagram illustrating the paths different users take to perform different tasks on your website. User flows typically plan for how your different personas will interact with your website and help make sure users know where to go in order to complete their tasks.
Wireframe
A wireframe is a skeletal framework of a webpage, organizing content in a way that reflects the priorities defined in the information architecture and content model. Wireframes inform the development of webpage design comps, as well as web content guides, such as content templates.
Hwo about you? What content strategy terms do you use that often require explanation? Have you found effective forms of plain language to talk about these terms so people understand them?