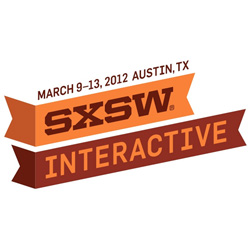 I recently returned from the annual SXSW Interactive festival, which brought 25,000 nerds of various stripes to Austin, Texas, for a week of learning and networking (and breakfast tacos). There were several highlights, but two things pleased me in particular: the strength of the panels on content-related topics and the significant number of higher education professionals in attendance.
The great thing about SXSW is that, if you're interested in content, there are lots of lessons to be gleaned from sessions outside of the content track. And if you're in higher ed, you needn't confine yourself to the education track. The cross-pollination of ideas at SXSW is almost delightful as a warm Austin evening. Here are some of the more notable ideas that can inform the work we do:
Making Social Media Work
In the excellent (and packed) core conversation on effective social media in higher education, led by University of Wisconsin-Waukesha's Liz Gross and Depaul's Deb Maue, two points stood out as worthwhile reminders. One is that much of the work needed to make social media work at our institutions is going to happen offline, through content groups and personal relationships. This is a point I emphasize time and time again, because content work is largely people work.
Second, departmental and other niche social media outlets are important for sharing relevant content to targeted audiences, with institutional social media presences taking on the responsibility of curating from those smaller accounts for a broader audience.
Check out Rob Evans' Storify of the session.
Session overview and panelists
Libraries and Community Publishing
Libraries aren't just buildings full of books. They are hubs of community knowledge and content—even at universities. Char Booth from Claremont College talked about her school's effort to recognize the value of student scholarship by soliciting and publishing student papers. As Booth explained, those papers are often relegated to an old hard drive or a forgotten printout, never given the chance to become part of the collective scholarly discourse around a given topic. Thanks to efforts like Claremont's, now they are.
While this is not explicitly communications-related, it sets a good model of how publishing efforts can serve larger institutional goals, much like brand-aligned content curation can support our communications efforts. Libraries are doing cool stuff in general and are worth paying attention to, as their work is often relevant to ours.
Session overview and panelists
Content Strategy is Super Hard
An all-star panel of content strategy professionals outlined the current issues facing content professionals. One of the central issues is that content strategy is, by necessity, an exercise in change management. (This is something we'll discuss more on Meet Content in the future.) We need to figure out a more effective way for content decision makers and content practitioners to work together toward creating and maintaining effective, goal-driven content.
Looking to start a conversation about content at your institution? Demand a seat at the table, the panelists advised. Insert yourself into the dialogue, start talking and don't stop until something changes. Start with a project and build up to the organization. Educate and execute. It's difficult to overstate the importance of this point, and I'm glad they made it. Change won't happen unless we make it happen.
Session overview and panelists
Content Strategy for the Interface
A while back, we talked about the important of microcopy. Every bit of content matters, including the content that guides the use of web interfaces—and everything is an interface, the panelists emphasized. They recommended treating your interface like a publication, recognizing the value of button text, help content and other information that helps you figure out what to do on a website. Three of the panelists were Facebook staffers, so as stewards of one of the most frequently used interfaces in the world, they know what they're talking about.
Content, they added, is not supposed to be brief; it's supposed to be the right content to solve the problem at hand. The popular perception of brevity as the measure of effective web content is a fallacy. It just needs to work.
Session overview and panelists
Digital Storytelling for Nonprofits
For mission-driven organizations like universities, the panelists explained, the most effective stories communicate how we meaningfully change individual lives. The web presents new challenges and opportunities for the way we tell these stories. In print, the narrative is ours to dictate and craft—it's a one-sided communication. But on the web, the readers piece together the narrative from multiple sources and expect stories to be connected to the world beyond their pixels and margins—findable, social, current, interactive.
To achieve our missions, we need to give our stories a larger digital surface area, while making them more permeable. Given our limited resources, though, it may be better to tell a handful of stories really well across a range of platforms than craft dozens of stories and struggle to connect readers to them. As always, it's helpful to get the nonprofit perspective on these issues, because our contexts are often so different from the B2B or B2C world.
Session overview and panelists
Open Web, Open News
Journalism is undergoing a radical transformation on the web. It is no longer just on the web, but it is of the web, and we are in "constant beta" in order to keep up. Convening a team where technical, design and content perspectives are all represented is critical to achieving this (a point echoed in multiple sessions).
Our news and stories are also not just on, but of the web. We need to increase the access points to this content, giving our audiences multiple paths to connect through location, social sharing and their own contributions. The latter point is critical—how do we embrace co-creation, bringing the audience into our editorial processes? This is a challenge in hierarchical, slow-to-change organizations like universities.
As you may know, I've been particularly vocal about higher ed communicators thinking more like online journalists. Content expectations are changing, and online journalism is leading the way. We need to keep up.
Session overview and panelists
Data as Narrative
One of the biggest missed opportunities in higher ed is leveraging the vast stores of data that our institutions compile and finding the stories therein. How many of us have PDFs of university fact books sitting on our websites? Those books contain the trends, patterns and statistical portaits that we—as story-savvy humans—can refine into a narrative, using data visualization techniques to present it in an appealing, accessible fashion. Can you imagine it? A useful and informative infographic? Dare to dream!
In addition, the panelists discussed content curation and the need to build attribution into our curation models, whether through application like Storify or otherwise. Besides just being good web citizenry, this can also help with community building by acknowledging people's content contributions. As it turns out, a new code of conduct for content curation may help address some of these concerns.
Session overview and panelists
Social Role-Playing: Brands and Publishers
Halle Hutchison, senior director of brand marketing for Expedia.com, framed the whole "brands as publishers" role in an interesting way. Brands, she explained, should practice story "hosting," enabling their audiences to tell their own stories and curating them. This is what Expedia did with their Facebook-based FriendTrips contest, soliciting and curating travel stories. There is an opportunity, the panelists concurred, to build relationships with customers through content creation, curation and sharing, and we can initiate those relationships by hosting their stories. And the same opportunity exists for higher ed.
Session overview and panelists
Second Screen Dashboard: Cover Live Events Better
ESPN and The New York Times are doing fascinating work in reaching people across multiple devices via live events like sports games and award ceremonies, creating rich, participatory web experiences. The panelists called it "creating a party on your site." We can do this, too.
As Seth Odell discussed at HighEdWeb 2011, we have tons of live events—commencement, matriculation, major speakers, concerts—with potential audiences beyond on-campus attendees. Through live streaming broadcasts and the integration of interactive, social and dynamic web content (like curated Twitter streams, live chat and real-time photo sharing), we can reach those audiences and include them in events they may not otherwise have an opportunity to experience.
Session overview and panelists
Digital Debauchery with Anthony Bourdain
Anthony Bourdain and the crew behind the Travel Channel's "No Reservations" gave an entertaining presentation about how they use web content and social media to supplement (and amplify) the televised show, from a photo of fish tacos that gets five-figure views to twisted Christmas cartoons on YouTube.
As Bourdain put it, the viewers that watch the show when it's broadcast don't mean as much to him as the viewers over time, and those viewers are reached and retained by this complementary content. The content they create around the show, driven by its personalities and moments that may not make the cut for the final program, help build that expanded audience.
Session overview and panelists
Were you at SXSW? What were your higher ed takeaways?