On May 8, I delivered a Meet Content webinar about effective content curation for higher ed. This post captures many of the insights I shared in that session.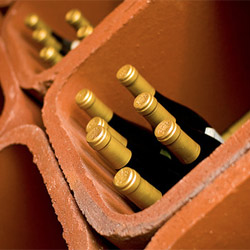 I love this "Dilbert" cartoon where the "digital media curation" professional at a meeting says, in response to someone asking what he does, "Ha ha! I look down on you for not understanding my trendy jargon!" But in the end, even he can't explain his work.
Curation is hip, which is kind of a shame. People throw around the word so much—without really knowing what they're talking about—that it gets written off as jargon and buzz. But when done well, curation can be a really effective part of your content strategy—particularly in higher ed, where we have an engaged, active community and numerous opportunities to demonstrate value and relevance through user-generated content.
My favorite definition of curation remains the one put forth by C.C. Chapman and Ann Handley in "Content Rules" [affiliate link]:
[Curation is] the act of continually identifying, selecting and sharing the best and most relevant online content and other online resources on a specific subject to match the needs of a specific audience.
Curation isn't magic. It requires planning and maintenance. Curation sits atop the same pillars that support any content effort: goals, audience and message. Without these in place to guide you, you're grasping at straws—or links, as it were.
For example, maybe you're trying to improve town-gown relations. So you might curate both local information that would be of interest to your students and share relevant information and university events or services with members of your host community, delivered through the appropriate means to each audience.
See how that works? No? Okay, let's dig in.
I Love It When a Plan Comes Together
Here's what you need to have in place for effective content curation:
A listening and discovery framework
How are you discovering content? Do you subscribe to keyword RSS feeds from services like YouTube and Twitter? Do you subscribe to Google Blog and News alerts? Do you use an enterprise monitoring solution like Radian6?
Don't forget about your analog listening pathways—relationships with others at your institution, cultivated through campus content groups or one-on-one relationships, can yield lots of valuable information and content. Also, don't be passive—ask and solicit content through all available channels.
Editorial sensibilities
What differentiates curation from aggregation is you—the human factor. Aggregators (like the accursed paper.li and scoop.it, as well as Cornell's CUBiquitous) can't make judgments based on cultural sensitivities, calendar milestones, political savvy, institutional knowledge, emotional value or messaging priorities. Only you can do that. Shape those sensibilities into documented criteria that guide your curation efforts.
Brand-adjacent content
It's tempting to make any content effort all me-me-me, all the time. But if we really think through what our audience needs, we'll realize that this includes information that is not directly about us, but rather about shared areas of interest. We need to share content our audiences care about, right? We can establish relevance and value with our audience by taking it upon ourselves to do just that.
For example, a campus sustainability office or LGBT center may share news articles about current events relevant to those topics, whether or not the institution is directly involved, because it's a matter of shared interest.
Context
This is a biggie! Content—especially different pieces of content pulled from various sources—needs context to give it meaning. Without context, it's just links. We also need to establish the connection between this random content and our core messaging. Context can also make curated more content more actionable, enhancing it with related links, background information, upcoming events, related social media channels and past coverage. Context is the super glue between user content and our brand.
Real-time workflow
As one of my favorite scenes from "Spaceballs" declares, "We're in now, now."
Information moves at the speed of now, and higher ed is not exempt from this consideration. Whether we're covering an on-campus event or attempting to assert relevance to a topic in the news, real-time curation can be a boon. Context becomes even more valuable when curating in real-time, giving traction to slippery information. Curating the most salient tweets from an event hashtag, for example, can give a heightened sense of involvement and energy when published in tandem with more traditional coverage.
Community
Curation is a great way to not only reward on-brand content creators in your campus community, but to begin relationships with them. Find out not just who's creating, but who's influencing. Your community is the co-author of your brand story, and finding ways to meaningfully involve and engage them with that narrative can have powerful results.
The efforts of NPR's Andy Carvin to curate content relating to the Arab Spring movement of the past year and a half offers some valuable lessons in this regard.
Ethics
As universities, we are trusted entities. We need to take that responsibility seriously, and content curation is no exception. Aside from just meeting our own brand-driven criteria, we need to review and validate content for appropriateness (much like one rotten apple spoils the barrel, one red Solo cup can ruin the whole video), proper attribution, copyright and fair use.
Maria Popova of Brain Picker recently introduced an attribution framework called the Curator's Code, as a way of indicating the origins of discovered and curated content. "Discovery of information is a form of intellectual labor," she told The New York Times. "When we don't honor discovery, we are robbing somebody's time and labor. The Curator's Code is an attempt to solve some of that."
Tools
Goals before tools, right? You can curate using a range of platforms: Twitter, Facebook, blogs, Tumblr, Pinterest, you name it. Storify and Cover It Live, however, are my favorites. You can see some examples from all of the above in the slides from our recent webinar on this topic.
Nature Versus Nurture? Try Creation Versus Curation
It always surprises me how heated people's opinions about content curation can get. I've seen the folks who say, "curation is the new creation! The future belongs to the curators!" And I've also seen those who cry, "curation degrades creation! Creation is and forever will be more important and valuable." To which I say, can't we all just get along?
Original content gains additional visibility and value through smart curation on the open web, and curation works well as a complement to creation by establishing domain expertise, involving your community and amplifying your message.
That said, I believe our first responsibility is to create. What we create defines who we are; curation can support and even inform that, but it is complementary, not primary. Take a cue from Salon—when the online magazine shifted its editorial priorities away from aggregating and repurposing to creating more original content, post volume decreased by a third but traffic increased 40 percent. (I know, right?)
Together, content creation and curation pack a powerful one-two punch.
But together, content creation and curation pack a powerful one-two punch. According to the 2010 Noel-Levitz E-Expectations survey [PDF], when asked what videos were most valuable to them, 7 percent of prospective students said videos made by the university and 26 percent said videos made by students, but 67 percent said videos made by both. "This shows how students see social media as a way of supplementing official information about a college with unofficial perspectives that round out their impressions of a campus," the report concludes.
In addition, a recent ComScore report found that brands would benefit the most from sharing both their own professionally-produced video and user-generated video. "While marketers may already be familiar with the effectiveness of professional video content alone, these results suggest that even greater returns can be had by combining their use with authentic, user-generated content," said ComScore vice president of research and development Frank Findley.
As always, your mileage may vary. But smart content curation holds too much promise for our brands to ignore it as a viable component of our content strategy, no matter how the jargoneers and naysayers might spin it.
How are you using content curation? How do you employ curation to complement your original content?