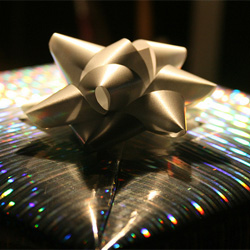 It's hard to believe that it's almost been a year since we launched Meet Content. In that time, we've covered a wide array of topics — everything from inline links to infographics — and have had many enlightening and inspiring conversations with you about how we can keep making content better.
To that end, we'd like to share a few new offerings from Meet Content that we hope will extend that conversation even further.
A Newsletter Your Inbox (and You) Will Love
Finally. A newsletter focused on content.
We wanted to both create a new delivery option for Meet Content and provide some added value that didn't quite fit in the blog. After ruling out fax, we decided on a newsletter.
On the last Tuesday of every month, we will deliver a concise yet information-rich selection of content that will keep you apprised with what's going on both with Meet Content and the higher ed web world at large. You will receive:
This Month in Meet Content
A recap of the month's past blog posts.
On Topic
The most interesting blog posts, videos and articles by you and other content experts.
In Focus
A collection of past posts around a given topic.
Spotlight
Examples of particularly effective higher ed web content, both found by us and submitted by you.
New Arrivals
Helpful resources from our Library, including books, articles and blogs.
Events
Information about upcoming conferences, webinars or other events with a keen focus on content. Some we'll be speaking at, but others just look awesome. We'll also feature videos and slide decks from past presentations and events that we uncover.
Meet Content Newsletter Sign-up »
The first newsletter goes out on Feb. 28. And if you have any feedback on what else you might want to see in a Meet Content newsletter, please let us know.
A Webinar That's Nice, as Well as the Price
In higher education, there is a strong demand for professional development, but the price point for these opportunities is often too high.
We want to change that. Today, we're announcing a new Meet Content webinar series that is affordable, useful and relevant.
For $75, you will get an hour of practical, helpful discussion around a given topic. Some of the topics we have planned for the coming months include:
Content Audits and Analysis
Developing a Message Architecture for Clear Communication
Social Media Content Strategy
Reimagining Content
Responsive Content
Since we're so excited about this webinar series, we wanted to do the first one for free. So join us on March 6 at 1 p.m. EST, when we will talk about the need for content strategy in higher education. You can be a part of the discussion with the hashtag #meetcontent.
Going forward, the webinars will be on the second Tuesday of every month at 1 p.m. EST. We'll share the details (and any scheduling changes) on the website, on Twitter and in our newsletter. Hope to see you there!
Taking This Act on the Road
Later this month we're traveling to Austin, Texas, for the University of Texas System Seminar to talk content strategy in higher ed. We're looking forward to the BBQ, but we're more excited about the conversation.
Do you also want to learn how to make your content more effective? Hire us! We're available for half-day presentations, full-day workshops, content strategy and communications consultation and anything in between.
We love talking content, but we love helping people even more. Let us know how we might be able to work together.