When we create content—whether it's a tweet, a blog post or a program description—we can no longer anticipate the default experience to be the desktop web browser. Our content is going places—sometimes places we can't predict. It could be an iPhone, a Kindle, even a Nintendo Wii.
As it is dispatched to digital corners far and wide, is it equipped to do its job, no matter the context? Will content goals and user needs remain well served?
Here's the landscape we're facing:
According to a July 2011 Pew study, 35 percent of Americans own a smartphone, with a quarter of those using it as their primary internet device. Update: In a webinar today, mStoner's Doug Gapinski shared updated Pew data (as of February 2012) indicating that 46 percent of Americans now own a smartphone. Yikes!
According to Comscore, in August 2011, nearly seven percent of internet traffic came from smartphones, tablets and other non-computer devices.
The 2012 State of the News Media study by the Pew Research Center's Project for Excellence in Journalism found that 34 percent of those who consume news content on a desktop or laptop also get news on a smartphone, with 17 percent also getting it on a tablet. Twenty-seven percent of smartphone news consumers also get news on a tablet, and five percent get news from all three devices.
But lest we use these statistics to justify a wholly separate mobile web content initiative, heed the advice of higher ed mobile sage Dave Olsen, who boldly declared last November that there is no mobile web—there is only content:
From our users' perspective they just want access to our content and they want it on their terms. … There is no separate mobile strategy. There is only an existing content strategy and working to make sure that that content is best presented to everyone.
Unpredictable device contexts. Users demanding content when and how they want it. This new landscape may seem harsh and unforgiving. But as we say up here in New England, just put on a sweater and you'll be fine.
It's up to us to prepare our content to freely, ably encounter unpredictable contexts. And freedom like that requires a little structure.
A Little Structure Will Do You Good
We may think that when we publish content on a webpage, we are freeing it to be consumed by world at large. But increasingly, planning content solely for the context of a webpage is like trapping it in amber, effectively immobilizing it.
We need to atomize our content into data, liberating it from the webpage and equipping it to be called to duty in whatever context is appropriate for the need. Laptop? iPad? Google TV? Instapaper? No problem, if your content is structured appropriately.
What does it mean to structure your content? I like to think of the concept of structured content as dressing in layers. When it's cold, we have a sweater and a hat handy. When it's warm, we can tie that sweater around our waist and be comfortable in a t-shirt. Sudden shower? No problem. We've got one of those foldable rain parkas right here.
How do we define structured content? In 2010, Rachel Lovinger of Razorfish published an important overview of structured content called "Nimble."
"Simply put, digital content needs to be free – to go where and when people want it most," she wrote. "The more structure you put into content the freer it will become."
Lovinger argued for publishers to make their content more nimble, meaning it can:
Travel freely: via social and mobile, available on demand
Retain context and meaning: across various sources, usage and relationships
Create new products: thanks to reusable content, finding new (and quicker-to-market) ways to engage people with a message
To become nimble, Lovinger says content needs to be three things: well-structured; well-defined; and well-described. This is accomplished through effective application of metadata standards. We already understand the importance of separating content from design through the use of cascading style sheets. Metadata is another, even more critical level of empowering content outside the context of a design, giving it definition and description that allows it to navigate meaningfully through a variety of contexts.
(To learn more about these standards and Lovinger's three criteria for nimble content, dive into Lovinger's Slideshare deck overview of the concepts behind "Nimble" or get acquainted with the entire manifesto. You should also explore Sara Wachter-Boettcher's excellent primer from A List Apart, "Future-Ready Content.")
Content as Data as Content
In our HighEdWeb 2011 wrap-up, we mentioned the presentations by Doug Beck and Roger Wolf from the University of Central Florida as one of our favorites (go listen, view the deck and read the transcript), because it got at the importance of structuring our content to turn it into a "legendary" data source, able to be pulled into a range of applications and services. News, blogs, events, photos, emergency information and campus maps (with their attendant RSS feeds and APIs) are all valuable data sources.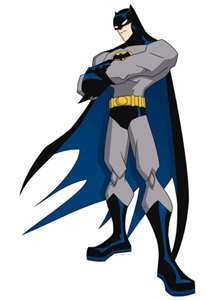 "You don't need to do mobile," they said. "You need to mobilize your content and data."
We also loved hearing from Notre Dame's Erik Runyon and Jeremy Friesen about how they are using APIs (application programming interface, which Runyon and Friesen define simply as "any interface that allows for easy manipulation of data) to de-silo content and make it reusable across a range of applications.
NPR is the king of this approach. The Create Once, Publish Everywhere philosophy embraced by NPR (and baked into their homegrown CMS) is similar to what Notre Dame does with their own applications—from their homegrown CMS, Conductor, to their events calendar and campus map application—which pull and render content from multiple databases with the help of APIs.
"Building API's allows content producers to be much more nimble in deploying the content to multiple platforms," Zach Brand, senior director of technology at NPR, wrote for Programmable Web in April 2011.
(As an aside, it's worth noting that the smarter content management systems going forward are going to embrace structured content, content reuse and a semantic, COPE approach. Karen McGrane shares some insights on this matter in her slide deck on adaptive content.)
Olsen also wrote last fall about the Future Friendly web development movement, which calls on us to
Acknowledge and embrace unpredictability
Think and behave in a future-friendly way
Help others do the same.
In sketching his vision of the future-friendly campus, Olsen observed that "traditional silos of content and data need to come crumbling down" and "APIs are the bedrock upon which all of our solutions are going to be built on in the future." In this respect, it seems that Notre Dame and UCF are ahead of the curve.
Notre Dame's Runyon and Friesen made another valuable point in their presentation—open data goes hand in hand with collaborative relationships. The folks who run the CMS may be in a different group than the folks who run the events calendar, but if both sets of developers are working together and sharing data—particularly in consultation with someone from the communications group—they can make each other's applications even more robust and effective, ultimately providing a better content experience for their audience.
Making the Case for Structured Content
From a technical perspective, this all makes sense. If we increase the informational surface area of our content with the appropriate metadata and treat it like data that can be utilized by multiple applications via APIs, we can empower our content to succeed on any device. Huzzah!
But, so what? Let's face it: Metadata isn't exactly shiny, or even that easy to explain. (Even I elect to defer to Lovinger's much more informed explanation. Where my librarians at?!) How do we argue for building the systems and creating the culture where structured content shapes the backend of our digital publishing efforts?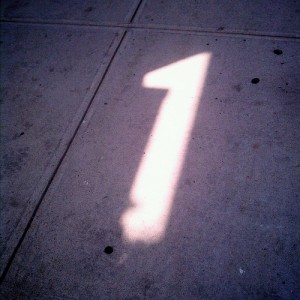 Let's make the case in a language we in higher ed can easily understand: thrift. We don't have the time or resources to build separate mobile sites and mobile apps, nor to re-create instances of content to accommodate different pages or sites. We have one website. Let's dress it in layers. Let's make our content ready to be reused in any context it may encounter. We cannot afford to do otherwise.
Here's another language in which we can make the argument for structured content: branding. If we create multiple instances of content, we introduce the possibility of inconsistent content delivery across devices and experiences, and inconsistent messaging is frustrating for our users and damaging to our brand. Not to mention, duplicate content is going to give us all sorts of SEO headaches.
As we know, multichannel marketing succeeds on the strength of the continuity of our message. Our technology and content delivery should support these efforts. By building our publishing efforts around one core of content, ready to be dispatched to any device with meaning and message intact, we will ensure the effectiveness of our communication and marketing efforts. So put on a sweater and get to it!
Are you using a structured content approach to inform content publishing on your campus? What's your process?
Update: Olsen and Wachter-Boettcher shared some good insights stemming from this topic on Twitter. We Storified their dialogue here.
Top/homepage photo by vatobob/Flickr Creative Commons. Bottom photo by WarmSleepy/Flickr Creative Commons