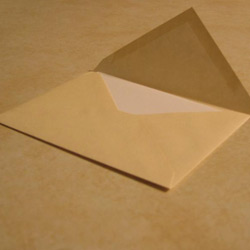 The hottest digital platform today arguably isn't Periscope, Snapchat, or Yik Yak. In fact, it was invented in 1972. Yes, friends, I am talking about email.
Email is experiencing a renaissance thanks in large part to a surge of popular newsletter products, whether it is the personal newsletter of a respected writer or a clever newsletter product written in a distinctively personal voice.
The revival of email comes down to two things: 1) a return to the medium by publishers after a years-long love affair with the social media firehose, and 2) a renewed creative attention to both the substance and style of email content.
There is a lot of experimentation happening in the medium now, which is exciting for publishers and readers alike. But how can we apply some of these developments to our work in higher ed? Let's take a closer look at what exactly is making email rock nowadays.
You've Got Mail—But What Does That Mean?
What's the secret to email's recent success? Publishers are pushing email in ways we could not have foreseen years ago. There are a few common traits that these dynamic publications share.
A Personal Touch
"Email is the closest thing to a letter you'll find in our digital world," MailChimp communications director Kate Kiefer Lee wrote for Editorially. And letters are one of the oldest form of written one-to-one communication. (Fun fact: The epistolary novel was a dominant literature format in the 17th and 18th century.) Emails, like letters, afford a uniquely intimate direct form of communication between sender and recipient.
"Publishers seeking to stick out of the clutter have found both traction and a kind of intimacy in consumers' inboxes," the late media critic David Carr wrote in The New York Times.
MailChimp actually owns TinyLetter, the newsletter service powering many of today's most popular email newsletters, which Kiefer described to Fast Company as a "more personal version" of its parent email marketing platform.
In an industry where the buying and selling of email lists is commonplace, it's humbling to consider the trust that people place in an organization by handing over an email address.
"An inbox is a personal space," Kiefer Lee wrote for Editorially. "Though your newsletter might have a smaller audience than your blog or website, you have your subscribers' attention. It's quite an honor to have someone give you their email address."
By recognizing the intimacy inherent in an email, we can begin to think of more personal approaches to how we use the medium. For higher ed, that may mean including more first-person narratives from students or alumni, using a more informal voice and tone that is typically employed, tailoring content to a subscriber's expressed preferences, or creating email products that are designed to appeal thematically to a specific group of people.
Lenny, the new email newsletter co-founded by "Girls" creator Lena Dunham, breaks all the rules by going super longform—one recent newsletter clocked in at 7,300 words. Editor Jessica Grose told the Washington Post that the format is part of what is helping Lenny connect with readers.
"When it is read in the e-mail newsletter format, it's so much cleaner, and the images and the words — it's almost a throwback to reading magazines," she said. "We want that kind of experience. We want the individual experience."
Voice and Tone
One way to make the most of the one-to-one communications opportunity afforded by email is to ensure your content is conveyed in a voice and tone that appropriately reflects the one-to-one nature of the medium.
"We've been able to stand out and be in the top of people's inbox, because people feel like TheSkimm is a friend, and feel like that voice speaks to them," Carly Zakin, co-founder of the popular news email, told Nieman Lab.
TheSkimm, with more than 1.5 million subscribers, gets rave reviews (disclaimer: I am a proud subscriber) for being a remarkably broad and informative news source that delivers information in a direct, conversational way—like a very well-informed friend recapping the day's news for you. (Check out a recent issue and see for yourself.)
TheSkimm's distinctive voice sets it apart from other news emails, as well as other emails in general. Similarly, emails authored in a single author's voice—now engaged in a personal conversation with the reader—can stand out from the crowd.
In an attention economy, being able to delight (in addition to inform) is an important skill, and TheSkimm does just that for many.
A big part of that is editorial consistency, applied through both established standards and ongoing practice.
"We have a style guide that we spent a lot of time working on," co-founders Zakin and Danielle Weisberg told Brandchannel. "We also spend a lot of time on exercises as a team that help us personify the brand."
To have a voice, you need to live the voice, defining and understanding it. Once the consistency slides, so does the sense of delight and the overall effectiveness.
Focus
As noted previously, the email renaissance is in part a reaction against the never-ending stream of content yielded by the infinite scroll of social media, as well as countless websites. The glut of content demands informed filtering and curation, and email—in its discrete, scheduled nature—is an ideal format in which to provide it.
Another popular email newsletter, Today in Tabs, collects notable articles and other digital ephemera relating to the media and technology industries, applying a heavy layer of snark and irreverence as context.
The Observer calls it "opinionated curation," and the model has proven successful—in 2014, Newsweek purchased Tabs.
Newsletters are also succeeding by narrowing their purpose and honing in on specific target audiences. TheSkimm, for instance, focuses on women ages 22–34 located in big cities across the U.S., writing and selecting content in a way they feel will be most appealing and useful to that group.
"Focus has been our mantra," TheSkimm co-founder Zakin told Nieman Lab. "We knew we couldn't be everything to everyone, and we weren't trying to be."
Funny as it sounds, relevance is suddenly a hip formula for success.
"An email newsletter generally shows up in your inbox because you asked for it and it includes links to content you have deemed relevant," the Times' Carr wrote. "In other words, it's important content you want in list form, which seems like a suddenly modern approach."
As The New York Times considered relevance (for the 33 newsletter products to its name), it also considered the needs and interests of specific audiences instead of planning its offerings around the organization of the newspaper. (Sound familiar?)
"Historically, the newsletter has just been based on our sections," Dork Alahydoian, executive director of product at The New York Times, told Digiday. "We realized that's not necessarily what people are interested in. So we've been exploring two ways of looking at it — going beyond sections to lifestyles and different themes. The other approach is going much narrower. It's no longer a one-size-fits-all."
Higher ed is so prone to publish via org chart, and email is no exception—the ubiquitous department newsletter is case in point. But what about the potential of a hardcore research newsletter for scientists and engineers summarizing recent studies, a newsletter for people studying or working in health care that talks about applications for public health, or an email publication that capitalizes on an institution's focus on social justice by interviewing authors, recapping events, and highlighting causes?
Perhaps by applying focus rather than spraying all things departmental to a range of audiences, we could see a greater impact from our emails.
Refreshing the Inbox
Email has come so far, and it still has a long way to go. As the Washington Post ruminates, "Where the first generation of personal newsletters might've been big on curation and self-promotion, projects like [Lena] Dunham's are beginning to stretch the genre in new directions, suggesting the lowly newsletter can be an upstart news platform, an open diary — even a form of art."
Who knows where higher ed can take the humble newsletter? The potential is there for more purposeful, innovative publishing, rather than creating a departmental newsletter out of obligation or habit. (For instance, Oberlin College is already playing with platforms like TinyLetter to improve internal communication and facilitate community building.) No matter your approach, of course, the fundamentals of email newsletter content planning and publishing still apply.
And if an experiment falls flat, it's okay—there's always next month.
Have you tried experimenting with your email newsletters? Where have you seen some successful approaches to email newsletters in higher ed?