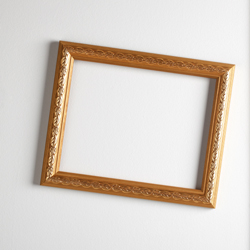 Last month we kicked off a series of posts on web analytics by discussing the value of web analytics for content measurement. So, now that you're on board with adding web analytics to your content measurement toolkit (right?), let's talk about making use of it.
Author Lou Rosenfeld describes two approaches to using web analytics: top-down and bottom-up.
Top-down analytics is when you start with a narrow set of goals to identify a larger set of meaningful metrics.
Here, you are able to find answers to your content questions. For example, you want people to sign up for an event online, so you track RSVPs.
Bottom-up analytics is when you start analysis without a defined set of goals.
This is the process of gathering content insights through discovery. For example, you want to optimize your site for Google search terms, so you seek high-performing keywords on your site.
Both approaches are valuable, and content professionals should learn to take advantage of both. However, contrary to popular belief, bottom-up analytics is more difficult to use than top-down analytics. It's hard to find answers when you don't know the questions to ask—kind of like the worst game of 20 questions ever.
For that reason, I find it's best to gain experience using a top-down approach. This provides you with valuable context for measuring content quality by bridging the gap between business website goals and meaningful metrics. Let's look at how we can put a top-down approach to work.
A Web Analytics Framework
This web analytics framework is a roadmap for quantitative content analysis. Avinash Kaushik inspired this framework in his discussion of web analytics definitions, goals, metrics, KPIs, dimensions, and targets—check it out to get his take on this process.
1. Business Objectives: What is the purpose of your website?
Before tackling specific website goals, it's essential to define the purpose of your website. This is a deceptively simple question that as a result often gets overlooked or ignored. But here are two important reasons why it's a step you don't want to skip:
Business objectives ensure that larger institutional website goals and the web content goals you define are properly aligned.
Misaligned content goals without clear purpose hinder communication and content efficacy.
Business objectives help content owners understand how their web content goals relate to the overarching goals of the institution.
This provides important context for content analysis.
So what does a business objective look like?
When answering the question, "What is the purpose of our website?" think beyond your responsibilities and those of your department or business unit. How does your website serve your entire institution? Ideally, you should have a short list of three to five broad objectives.
Here are some business objective examples:
Enhance brand awareness
Improve communication and feedback systems
Improve the effectiveness of marketing and PR
Improve customer service
Improve operational efficiency
Business objectives will help you group and focus content goals. However, keep the focus broad enough so that your business objectives relate to the broad set of web stakeholders.
If you're like most higher ed institutions without defined business objectives for your website (I know, deep breath!) speak to the appropriate leaders within your organization to develop this critical list.
2. Content Goals: What actions do you want people to take on your website?
Once you understand the high-level business objectives for your website, list your content goals in the form of user actions.
Defining the actions you want people to take is important because all analytics data for user engagement, and resulting content insights, depends on users taking some type of action. Specifically, it depends on user clicks — clicks on navigation menu links, links to Facebook, form links, video play buttons, PDF downloads, etc. So, in order to measure content success with web analytics, you need to tie web goals to web user actions.
Here are some content goal examples:
Read an article
Leave a comment
Sign up for a newsletter
Complete an inquiry form
Download the student handbook
Follow us on Twitter
When thinking about content goals, try really hard not to jump the gun and think about web metrics. This is difficult, I know. But, if you look ahead to metrics while defining your content goals, you risk creating content goals based on available web metrics rather than defining metrics based on your content goals.
Also, there will be times when you find out you need different analytics tools to complete your analysis. For example, specialized social media and SEO analytics tools.
Content goals should be defined by the content owners (not necessarily you). Their content, their goals. Work with them to develop this list.
To help content owners properly define their content goals — and expected user actions — for web analytics analysis, ask: What are you trying to accomplish with the content you create? If this is a new question, I would plan for more than a one-hour meeting to hammer it out. Take the time to answer this question properly — a lot is riding on it.
3. Key Performance Indicators (KPIs): What relevant web metrics can you use to measure your content goals over time?
Basically, KPIs are success metrics for your content goals. They are the numbers you look at to evaluate your web content goals over time. Thinking long term is vital when defining KPIs — you need to identify metrics that will remain relevant and meaningful over time, not just on a day-to-day basis.
Look at your list of content goals. For each one, create a short list of web metrics that will help you understand if a particular content goal was met. (If you're new to web metrics, read up on the Digital Analytics Association Web Analytics Definitions (PDF) guide to learn the basics.)
Examples of Key Performance Indicator and related content goals:
| Content Goal | Key Performance Indicator (KPI) |
| --- | --- |
| Read an article → | Average time on page |
| Leave a comment → | Comment conversion rate |
| Sign up for our newsletter → | # of newsletter signups |
| Download student handbook (PDF) → | # of student handbook PDF downloads |
| Follow us on Twitter → | Twitter follower growth rate |
Focus on meaningful metrics and try to keep the list short. Typically, you need two to five metrics to paint a telling picture. It's unlikely that any one metric will offer enough context to provide actionable insights. Aim to identify a list short enough to keep the insights simple and actionable but long enough to provide adequate context so the numbers are meaningful.
I recommend that once you and the content owners have defined the content goals in step 2, that you (as the expert!) do the work of pairing content goals with relevant metrics, thus defining KPIs.
4. Targets: How do you rate success?
So, you've defined your content goals, and you've identified relevant web metrics. Nicely done — you're on the home stretch! Now you need to figure out what these KPI values mean. What's good? What's bad? To illustrate the importance of targets, consider the following web metrics:
2,000 pageviews
Are 2,000 pageviews good or bad? If last year at this time you had 1,000 pageviews, then 2,000 is looking pretty good. But if last year at this time you had 3,000 pageviews, today's number looks pretty shoddy.
70% returning visitors
Is 70% returning visitors a positive sign? Is this better than 70% new visitors? Maybe. It depends on your content priorities.
80% bounce rate
Web professionals typically use bounce rate as a measure of poor quality content, but bounce rate says more than "your website stinks." A bounce rate could mean someone came to your website, discovered the content was not what he or she expected, and left immediately. Or it could mean that someone came to your website, found exactly what he or she needed, and left satisfied.
Because every organization has different website goals, academic programs, user demographics and web traffic volume, the targets you define need to be unique to your organization. It would be convenient if there was a "typical" target for college website inquiry form submissions or Twitter follows, but your institution is one of a kind and needs its own targets.
For example, if your commencement webpage unique visitor count increases 5% every year, maybe you raise the bar and set a new target of 10% in 2013.
Targets help you push your content goals forward.
If you're just getting started with web analytics and don't have historical data to help define your KPI targets, use your best judgment and revise them over time. The more familiar you become with your KPIs, the better you'll be at defining appropriate targets.
Also, be sure to work with content owners to develop appropriate targets for their content goals.
5. Segments: What visitor attributes will provide meaningful insights?
This brings us to segmentation. One of the most powerful features of web analytics is its ability to segment data, which provides context and more meaningful insights. As we've discussed, the more general the numbers, the less meaningful the insights. So, after we have defined our KPIs and related targets, we need to consider how we can segment data by visitor attributes to provide even more context.
Why is segmentation so important for content analysis? Consider these two scenarios:
Scenario 1:
You have 10,000 monthly website visits, of which 8,000 are external (off-campus) visits. Say then you have a 5% conversion rate for all web visitors — this is actually a 6.25% conversion rate for external visitors.
If external visitors are the people you're measuring and you don't properly segment external traffic, then you could make content decisions based on the wrong target audiences and a misleading conversion rate.
Quality content is tough. Give yourself credit for that 6.25%!
Scenario 2:
You work in alumni relations. You're on Facebook. You're on Twitter. You're experimenting with Storify and Pinterest. You use social media for communication and customer service, but you also want to increase its use for promoting events and annual giving. Your office is short-staffed (an unlikely scenario, I'm sure!), so you need to prioritize your social channels.
By segmenting web traffic according to social media source and content type, you can learn what social sites to use for different types of content.
For example, maybe people respond best to event announcements on Twitter and alumni giving requests on LinkedIn. Or, maybe people more readily respond to photo content on Facebook and faculty interviews on YouTube.
Helpful insights, right? Thank you, segmentation!
Segmentation, FTW!
The more you use web analytics, the more you realize segmentation is a must-have, not a nice-to-have.
Again, work with content owners to determine what segments are appropriate and useful. Ultimately, segmentation helps them better understand web analytics.
Start Planning
The greatest pitfall in using web analytics for content analysis is jumping in without a plan. A web analytics framework provides valuable context for web analytics data.
Without context, your data is meaningless. And so is your content measurement plan.
Ready to get started? Use our Web Analytics Framework Guide to help kick things off.
How do you plan for web analytics at your institution? What process—formal or informal—do you use for assessing content with web analytics?